The Proposal
In the middle of the Pacific Ocean ...
In the evening of the 24th of October 2002, having spent a day diving with Sharks, Manta Rays and more fish than we could count, after watching a couple of shooting stars while sipping champagne, I got down on one knee to ask Ariel to be my wife.
She accepted (poor girl).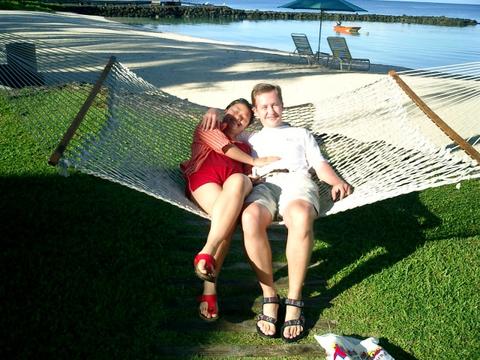 Where?
The 'proposal hammock' is on the island of Palau (that's the smudge in the red circle in the image below - the inset of Palau also has a circle to show where in Palau).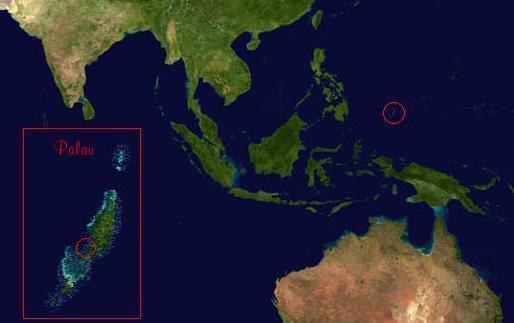 So the next time you're at 134.444°E, 7.354°N (WGS84 Datum), check out the hammock, and think of us :-)
---
David Yule Last modified: Sun Dec 8 23:14:17 CST 2002